Chromebooks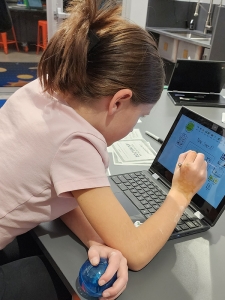 This year we have THREE types of Chromebooks. Grades 3, 5, 6, and 8 will have a Lenovo 300e Chromebook. Grades 4 & 7 will have a CTL NL7T. Insurance for Chromebooks is optional, but highly recommended. Insurance is provided through Worth Ave. Group.
You will need the serial number of your Chromebook to sign up, which was provided at the beginning of the year on the back of your student's account information sheet you received at registration.
Challenge to Excellence is offering the option for families to purchase insurance for school issued student devices for the 2020-202 school year. The policy is offered through an external company Worth Ave. Group. This is optional, however it is highly encouraged. The links below offer all information for families.
This insurance can cover Chromebooks issued to grades k-2 for remote learners and all 3-8 students.
Please sign up for insurance here: https://www.worthavegroup.com/portal/c2eco