Open Enrollment for the 2022-2023 school year!! 
Second round Open Enrollment is open
Challenge to Excellence Enrollment Process
Challenge to Excellence Charter School (C2E) utilizes the Douglas County School District

Open Enrollment Tool

. 

Parents

must

complete Open Enrollment the year prior to the desired enrollment; for example, parents who want to enroll for the 2022-2023 school year must complete Open Enrollment during the 2021-2022 school year.

Enrollment is based on grade level availability; Douglas County residents, siblings of currently enrolled students, and children of staff members are given priority. To enroll siblings, please complete

this sibling enrollment form

AND complete the Open Enrollment Process.

When an enrollment offer is made, families have 48 hours to accept. 

Families who do not receive an offer during the first round of Open Enrollment in December will be placed on the waiting list for the second round of Open Enrollment in January.

C2E's wait list is purged after the second round of Open Enrollment closes in August.

C2E is a public charter school and serves students with disabilities and English Learners as required by state and federal law. C2E does not discriminate on the basis of disability, race, creed, color, sex, sexual ordientation, national origin, religion, ancestry, need for special education services, and certain other grounds. In most cases, the services required by a student with disabilities can be provided at C2E. In some cases, a student's individual needs require that they be placed in a different program or location as determined by an IEP or Section 504 team.
IMPORTANT – BEFORE YOU BEGIN…
As a parent of a sibling…Please DO NOT create a new account as this will potentially impact your student's open enrollment. If you have forgotten your Parent Portal account information, please email Bharathi Kamadana at bkamadana@c2e.org.
First Round Open Enrollment closed on December 1st at 4:00pm. Schools extended offers of open enrollment based on space availability by December 7th. Parents can see offers in the EngagED Parent Portal on December 10th at 8:00 am and had until December 17th at 4:00 pm, to log back in and accept any open enrollment offers. In the event you did not receive any offers during First Round, you will remain on a waitlist for Second Round of Open Enrollment, which opens on January 24th at 8:00 am.
**Second Round Open Enrollment closes on August 1, 2022 at 4:00 pm.  If you were put on the waitlist during the first round, you will still be on that list for the second round. Schools will ONLY reach out to you when and if a spot becomes available**
Please click here to access the DCSD Open Enrollment Tool.
Rest assured that the priority for enrollment has not changed at C2E.  Prospective students who have a sibling already enrolled at C2E will be given priority (be sure to mark a student as a sibling when applying), as well as the children of current staff members, and in-district applicants (applicants residing within Douglas County, applies to first round only).
REMEMBER: Click on the C2E logo when applying through Open Enrollment!!
Q & A's Regarding Enrollment
Q: Does C2E offer school Tours?
A: Yes, tours are held on the first Wednesday of the month at 10:00 AM.  Click on the icon below to sign up!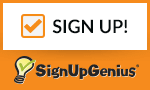 Q: Does C2E have a waitlist?
A: Yes, each grade does have a waitlist.
Q: Does C2E purge its waitlist?
A: Yes.  After enrollment ends, we move to our waitlist which is purged each year prior to the next open enrollment period.
Q: Does C2E have a lottery system?
A: Yes, the lottery process is through the DCSD Open Enrollment Process. C2E does not manage the lottery.
Q: Once I am on a waitlist, when will I be notified if a spot for my child opens?
A: As soon as a spot opens, parents will be notified by email and have 48 hours to reply.
Q: Is there an enrollment cost associated with being chosen to go to school at C2E?
A: No, C2E is a public, tuition-free, charter school. Fees for coursework, materials, and supplies are similar to regular district-run public schools.
Q: Is there an entrance exam to attend C2E?
A: No. We are an open-enrollment public school. No entrance exams are given or mandated.
Q: Do we have to reside within Douglas County to attend C2E?
A:  No.  While Douglas County Residents are given priority, residents outside of Douglas County will be admitted as space allows (during the first enrollment period only).